Exco Partners are proud to announce our partnership with OnePlan. This means Microsoft's Global Partner of the Year for Project and Portfolio Management is now available and supported in Australia. 
Microsoft selects OnePlan as their Global "Partner of the Year" for 2021
OnePlan is thrilled to be named the 'Microsoft Partner of the Year" for project and Portfolio Management for 2021. The OnePlan team previously won this award in 2019 and was a finalist in 2020. 
This partnership further supports the Exco Partners strategy to enable our customers to increase their business agility and delivery effectiveness. We are excited for our customers and the uptick in capability the OnePlan solution will provide.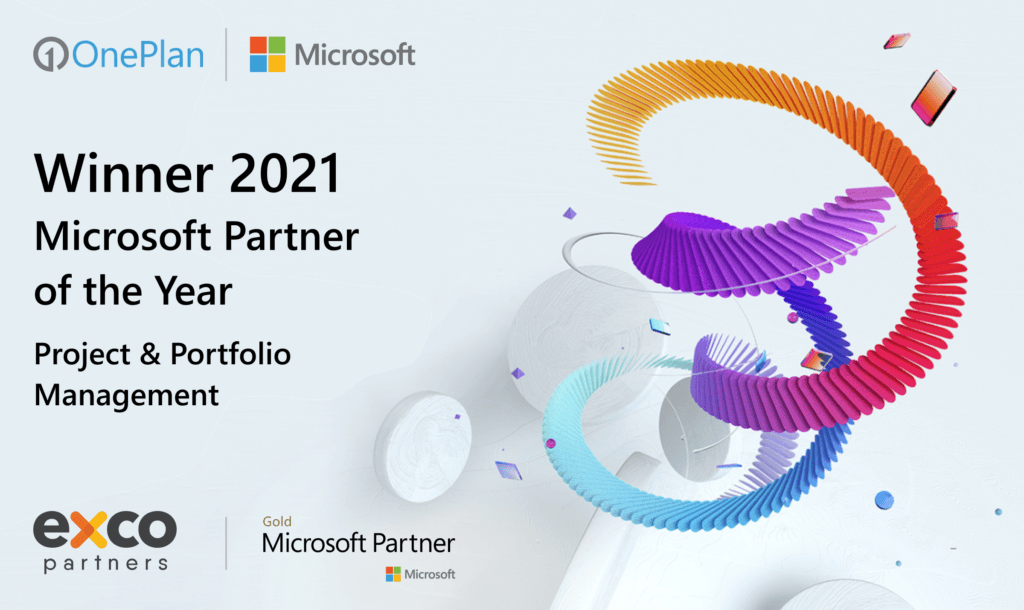 Through this partnership, our Australian customers now have access to an incredibly feature-rich, Microsoft-based PPM solution that is integrated directly into their Microsoft 365 environment.  The solution supports customers in agile, traditional, and hybrid work environments, integrates with a range of toolsets including Azure Dev Ops and JIRA, and uses a fused user experience to empower teams in their own working environment. 
Get in touch
Contact us for a demonstration or to find out more about how we can help you.